OARC Education and Events
Upcoming Events
Managing Your Residents' Council's Finances Webinar
Looking for guidance or clarification on managing your Residents' Councils finances? Join us on for a 1 hour webinar that will address rising concerns and barriers around Residents' Council's banking.
Date: Wednesday May 17, 2017
Time: 2:30 to 3:30 pm
Cost: Free
Target Audience: Residents, Residents' Council Assistant and may include Administrator
Registration: Registration is limited to the first 50 LTC homes. To register for the webinar click here
https://attendee.gototraining.com/r/3950355444913242370
Questions? Contact Jennifer Langston jlangston@ontarc.com
or 1-800-532-0201.
Education/Information Sessions
OARC provides education/information sessions about the roles, rights and responsibilities of Residents' Councils. Please contact us if you are interested in arranging a session in your area.
The Role of Residents' Councils in Long-Term Care Homes – 1 hour
Audience: Residents and all other members of the LTCH including staff, volunteers, family members, etc.
Over view of OARC, Mission, Vision, Values, Mandate
Understanding the meaningfulness of Residents' Council
Legislatively and lived Experience
Scope of influence in the LTC home
Role of Residents' Council Assistant
Quality improvement and Residents' Council
Culture change to person-centred care
Introduction to OARC tools and resources
Becoming an OARC Board Member – 1 hour
Audience: learning session occurs with Residents' Council Assistant, LTCH Administrator, and Resident
OARC, Mission, Vision, Values, Mandate
Qualities of an effective Residents' Council
Duties of Board members
Whole home support
Representing residents across Ontario
Review of OARC tools
Facilitation Skills – 1 to 2 hours
Audience: Residents' Council Presidents and Assistants (typically, but not limited to, the LTCH staff from the Activity/Recreation Department)
Importance of role
Importance of body language
Importance of capturing minutes appropriately
Positive relationship building
Mitigating negative behaviour
Building capacity for inclusiveness and representation
Role of Residents' Council Assistant – 1 day
Audience: Residents' Council Assistants (typically, but not limited to, the LTCH staff from the Activity/Recreation Department)
How to capture minutes of a meeting
Body language
Facilitation skills
Building relationships in the home
Spurring on culture change & whole home support
Building inclusive Councils
Building Representative Councils
Residents' Bill of Rights
Transitioning to a Shared Leadership Model for Residents' Councils Structure – 2 hours
Audience: Residents, Residents' Council Assistant and may include Administrator
Overview of OARC, Mission, Vision, Values
Understanding the meaningfulness of Residents' Councils
Legislatively and lived experience
Types of leadership models, their strengths and challenges
Using OARC tools
Administrator's Leadership Workshop – 1 day
Audience: Administrators, Assistant Administrators, General Managers, CEO's
Understanding their role with Residents' Councils
Understanding the legislation as it pertains to Residents' Councils
Quality improvement and Residents' Councils
Equipping the home to support Residents' Councils
Transformational leadership concepts
Creating peer support
We're Not Done Yet! Panel Presentation – 1 hour
Audience: Typically, but not limited to long-term care related conferences/convention that include corporate staff, managers and front line staff
Review of OARC, Mission, Vision, Values, Mandate
Legislative review
Profile of residents in LTC homes
Questions/topics answered by panelists who are OARC Board members:
Why did you become involved with your RC?
How has your life changed?
How do you represent people who cannot speak for themselves?
How do you motivate others to participate?
What supports and tools are in place?
Uncovering authentic partnerships
Positive mutual support
Quality improvement
Lessons learned, overcoming challenges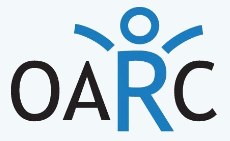 Ontario Association of Residents' Councils
80 Fulton Way, Suite 201
Richmond Hill, ON L4B 1J5
Tel: 905-731-3710
Toll Free: 1-800-532-0201
Fax: 905-731-1755

Follow us on Twitter


Watch us on YouTube