Contact Us
If you have any questions, comments, or would like to become a member, please contact us.
Mailing Address:
Ontario Association of Residents' Councils
c/o York Region Newmarket Health Centre
194 Eagle Street, Suite 3105
Newmarket, ON L3Y 1J6
Telephone: 905-731-3710 | 1-800-532-0201
Fax: 905-731-1755 | info@ontarc.com
Dee Lender is the Executive Director of the Ontario Association of Residents' Councils - the largest long-term care Residents' Council Association in Canada, supporting Residents' Councils from a variety of long-term care homes across Ontario.
Dee's passion for person centred care began 25 years ago as a university student in Gerontology. Throughout her career as Activity Director, Coordinator of Family and Resident Services, Educator, Counselor and Consultant, Dee understands the challenges and importance of our changing culture and changing demographics. Dee has fostered authentic relationships, pursues open contribution from all those in the long-term care community, care partners and residents alike, and is keenly interested in educating future generations of care partners.
Most recently, Dee has become certified in P.I.E.C.E.S and continues to explore ways to work with residents so that all voices are heard and effective Residents' Councils flourish.
Dee is the Association's contact for Media and Research related inquiries. x 24 dlender@ontarc.com
Josie Lee Gibson
Education and Community Engagement Manager
jgibson@ontarc.com

Residents' Council Support
Education Leadership, Programming and Delivery
Residents' Council and Community Liaison

Melissa McVie
Education and Home Support Facilitator
x 25
mmcvie@ontarc.com

Residents' Council Support
Education Facilitator
Social Media

Julie Garvey
Administration and Finance Manager
X 23
jgarvey@ontarc.com

Finance/Budget
Board Support
Communications

Jennifer Langston
Client Relations/Project Manager
X 22
jlangston@ontarc.com

Residents' Council Support Intake
Education/Events
Office Management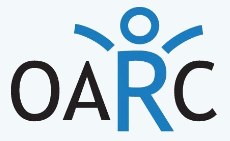 Ontario Association of Residents' Councils
c/o York Region Newmarket Health Centre
194 Eagle Street, Suite 3105
Newmarket, ON L3Y 1J6
Tel: 905-731-3710
Toll Free: 1-800-532-0201
Fax: 905-731-1755
OARC is funded by the Ontario Ministry
of Health and Long-Term Care


Follow us on Twitter


Watch us on YouTube
Website last updated: May 2, 2019